Facebook is the most influential social networking today with more than 1 billion active users. One of the Facebook's most frequently used features is the Messenger, initially Messenger "just" a feature of Facebook, but lately Messenger turns into a separate service, the development of its features is quite progressive, the newest feature is face recognition, it's awesome, but also scary.
To access the FB Messenger with more convenient and hassle free layout, you can go to www.messenger.com. But if you want to use it like a desktop application, try the this application: Messenger for Desktop.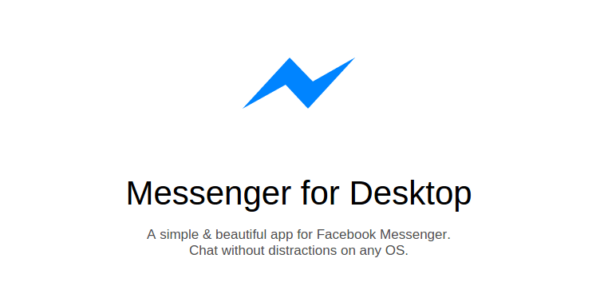 This is an unofficial app, it's a web app wrapper of messenger.com. So, there is no difference in appearance with messenger.com, but the developers added 2 dark theme options.
Go to http://messengerfordesktop.com/ and download the app, login with your Facebook account. 🙂 Facebook for Messenger available for Mac, Windows and Linux (deb).